11 New PlayStation VR2 Games Announced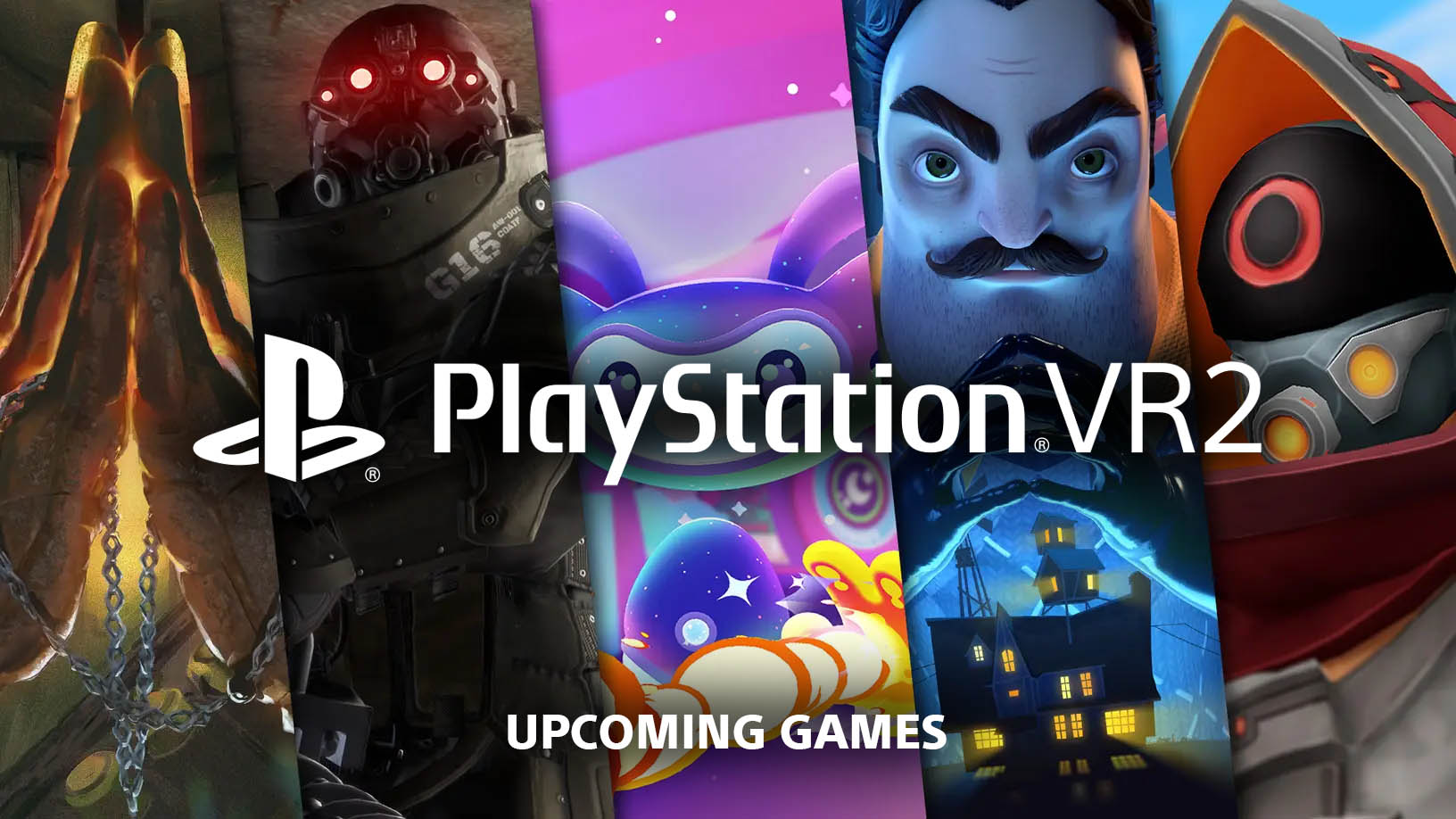 PlayStation VR2 headset is coming next year on 22nd February 2023 & we have a couple of highly anticipated titles such as Horizon Call of the Mountain & Resident Evil Village coming to the PS VR2. But wait, there's more! PS VR2 library is now increasing with 11 new VR games coming soon in 2023. Come check it out!
The Dark Pictures: Switchback VR | Developer: Supermassive Games
Overview: Don't blink – Immerse yourself in this fast-paced roller coaster action-horror-shooter where every move you make, and everything you see, could mean the difference between life and death. Experience the thrill of the most nightmarish VR roller coaster action-shooter, enhanced by the innovative features of PlayStation VR2 and set inside the sinister world of The Dark Pictures Anthology.
Crossfire: Sierra Squad | Developer: Smilegate
Overview: In CROSSFIRE: Sierra Squad, you are the leader of an elite fireteam in the middle of a war over a top-secret biochemical weapon that has recently been discovered. Who is responsible for this weapon and for what reason? Be prepared for fierce resistance from all sides as you battle a variety of crafty enemies and a relentless search for the truth.
The Light Brigade | Developer: Funktronic Labs
Overview: 

The world remains in eternal darkness and only you can bring the dawn. Enlist in the ranks of The Light Brigade, humanity's last line of defense, and journey through procedurally-generated battlegrounds as many times as it takes to free the souls of the fallen trapped within. Strategically take down relentless enemies with immersive, physics-based gunplay in this atmospheric roguelike shooter. Unlock new weapons, spells, and classes in your attempt to restore light to the world.
Cities VR – Enhanced Edition | Developer: Fast Travel Games
Overview: 

Be the mayor in Cities: VR, the ultimate VR city-building and management simulator. Design neighborhoods, construct buildings, direct the flow of traffic - all while you handle economics, emergency services, and more. Step inside this VR adaptation of the leading city-builder, Cities: Skylines.
Cosmonious High | Developer: Owlchemy Labs
Overview: 

Welcome to Cosmonious High, new kid! Owlchemy Labs presents an out-of-this-world VR experience with their hallmark interactivity and distinctive humor. Meet a colorful cast, adapt outrageous alien powers, and discover the source of the school's malfunctions to save Cosmonious High from chaos.
Hello Neighbor: Search and Rescue | Developer: tinyBuild Games
Overview: 

Hello Neighbor universe is coming to PS VR & PS VR2! Step inside your creepy Neighbor's house, and experience it all in VR! Hello Neighbor: Search and Rescue is a brand new groundbreaking VR horror-puzzle game where you sneak into your creepy neighbor's house to save your friend.
Jurassic World Aftermath Collection | Developer: Coatsink
Overview: Jurassic World Aftermath Collection is a suspenseful survival adventure. Crash-landing on Isla Nublar after the fall of the Jurassic World theme park, players find themselves trapped in an abandoned research facility when their mission to recover valuable information goes disastrously wrong. To survive, they'll need to explore and solve puzzles while evading a menagerie of ferocious dinosaurs, including ravenous Pteranodons, cunning Velociraptors and the terrifying T. rex
Pistol Whip VR
Overview: 

Welcome to the next generation of Pistol Whip. Enter the action-packed world of symphonic fury you already love with all-new features exclusive to the PS VR2, including haptic feedback, adaptive triggers, and finger touch detection. This Physical FPS is fueled by dynamic tracks, powerfully colourful visuals, and film-inspired gunplay that can be as easy or hard as you choose. Blast, duck, and dodge your way through fever dream Scenes, build unique rhythms in a ballet of bullets, and claim glory on the leaderboards.
Zenith: The Last City | Developer: Ramen VR
Overview: 

Play in the definitive VR MMO experience -- now remastered for PlayStation VR2. Forge friendships in guilds and parties. Fight, craft, join epic raids, and blaze your own path. How will you use your power?
After The Fall | Developer: Vertigo Games
Overview: 

Team up with up to three friends and take on a hostile VR world filled in which hell has frozen over. With intense 4-player co-op and cross-play at its core, After the Fall offers action-packed gameplay built from the ground up for VR. Starting out in a shared space with up to 32 other players across all platforms, players venture out into post-apocalyptic LA in squads of four in a bid to reclaim the city. After the Fall takes advantage of the new features PlayStation VR2 has to offer, and we're excited to reveal how we've used some of them for After the Fall.
Tentacular | Developer: Firepunchd Games UG
Overview: 

Ever felt like a squid out of water? The story of Tentacular plunges you into the ocean-dwelling hulk of a gigantic, kind-hearted tentacled beast trying to figure out its place in the world. Raised among humans on the bustling and eccentric island of La Kalma, the time has finally come to unravel the secrets of your mysterious origin while working as the world's strongest handyman. Help your human friends to research a strange and an incredibly powerful energy source through a colossal collection of action-based activities and constructions puzzles, using your titanic tentacles to aid your quest for answers and unlock elements for your very own playground in the creative sandbox mode.
PlayStation VR2 now available to pre-order at TinyRobot Online & Retail Store!