TinyRobot Is Coming To Hobbycon 2022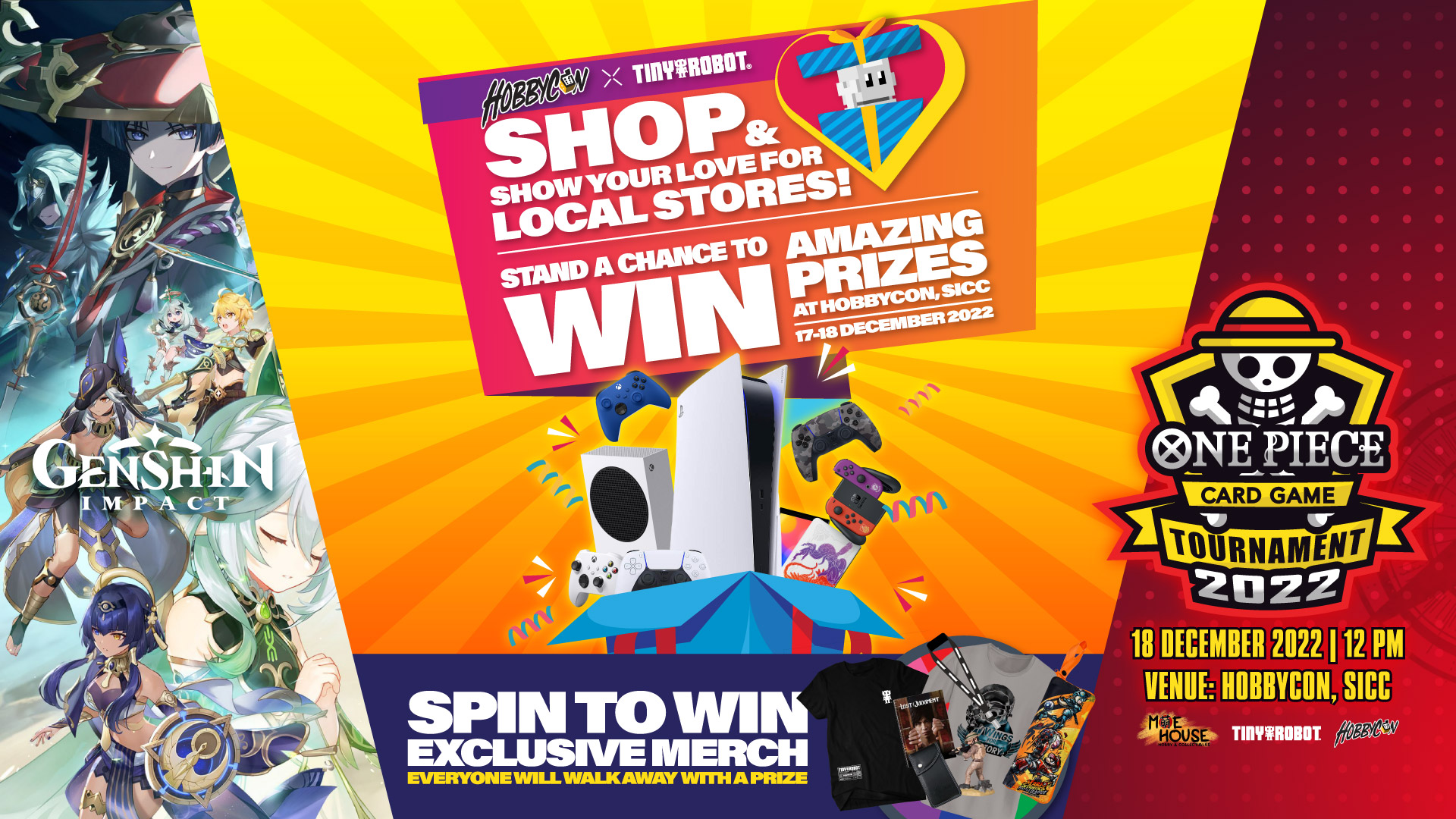 We are excited to announce that we'll be at Hobbycon, SICC on 17-18 December 2022!
There are a lot exciting stuff to do at Hobbycon & we can't wait for you to join us in this amazing event.
Come check out what we have in store for you: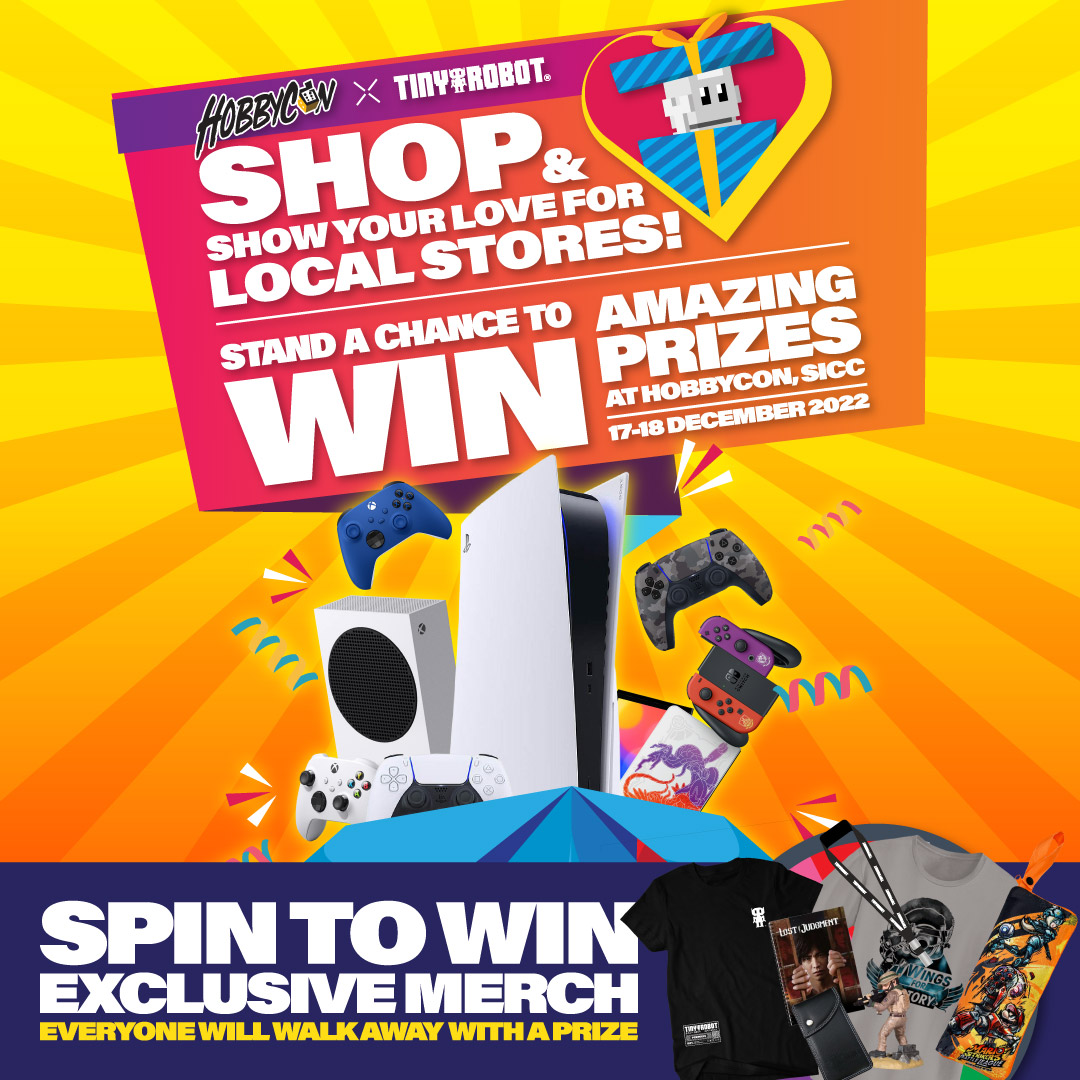 SHOP & SHOW YOUR ❤️ FOR LOCAL STORES! 
Support & give some love to Local Businesses at Hobbycon, SICC & stand a chance to win AMAZING PRIZES 🤩 on 17-18 Dec 2022!
🏆Grand Prizes featuring:
⭐ PlayStation 5 God of War Ragnarok Bundle (Physical Edition)
⭐ Nintendo Switch OLED Model (Pokémon Scarlet & Violet Editionn)
⭐ Xbox Series S
⭐Crisis Core: Final Fantasy VII Reunion PS5 Collector's Edition
⭐ DualSense Wireless Controller (Gray Camo)
⭐Xbox Wireless Controller (Shock Blue)
⭐? Secret Prize ?
How to Join?
Step 1: Get 1 ticket for every RM10 spent at participating booth at Hobbycon.
Step 2: Submit your ticket at TinyRobot booth.
*1 ticket per entry. Customers can submit as many tickets as they want.
Winners will be announced on 18 Dec 2022, 4:30pm at Hobbycon, SIC.
*Participants must be present during the prize award announcement. If absent, prizes will be awarded to the next participants who are present.
But wait! There's more!
When you drop by at TinyRobot booth to submit the ticket, you are entitled to join SPIN TO WIN where you get to spin & win EXCLUSIVE MERCH! 
Such as: T-Shirt, Pouch, Figurine, Notepad...you might walk away with God of War Ragnarok Collector's Edition!  😍
*Customers are entitled to 1 spin per ticket.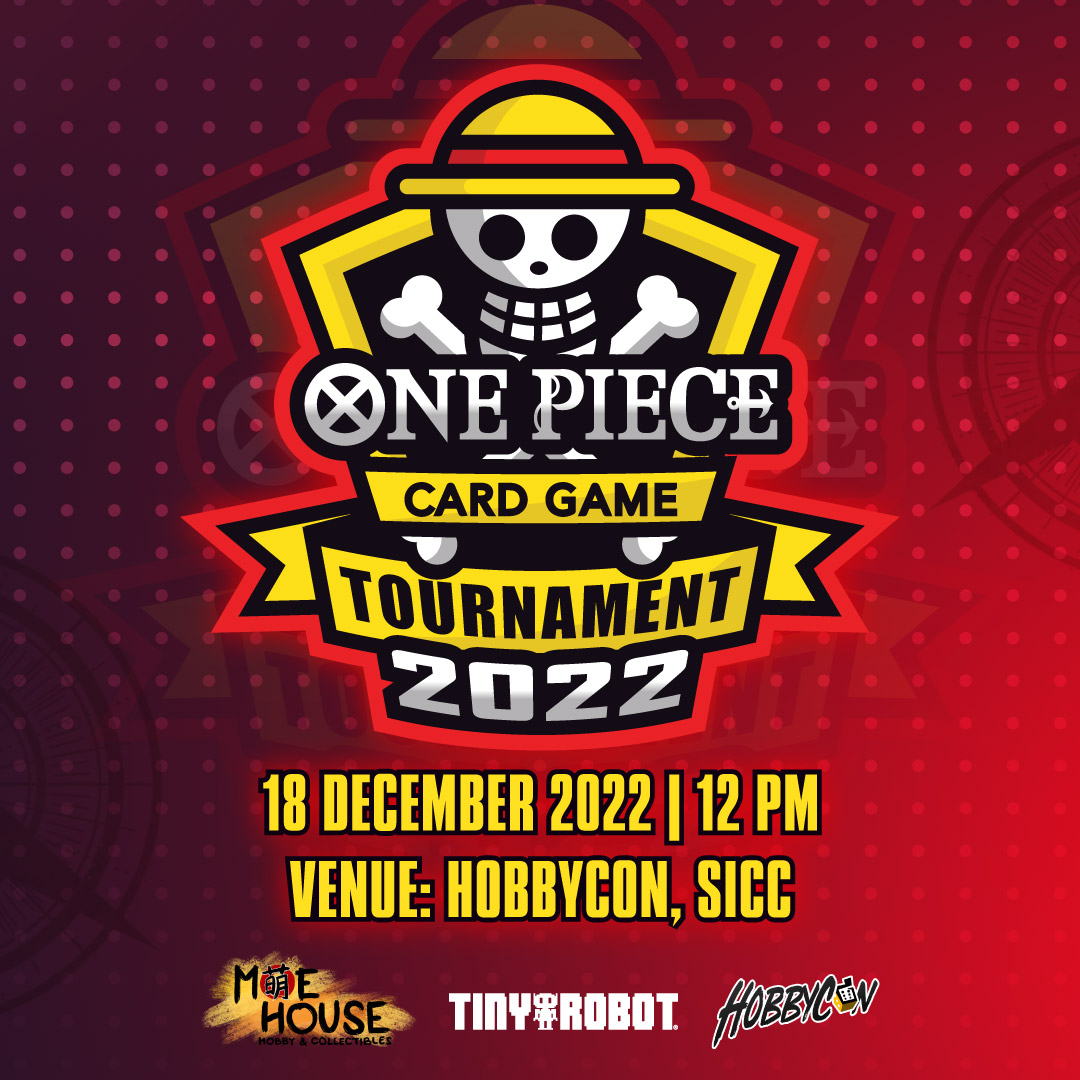 ONE PIECE

🏴‍☠️ 

CARD GAME TOURNAMENT 2022
Do you have what it takes to be The Pirate King?
Show your skills, defeat the rival pirates in One Piece Card Game Tournament 2022 in collaboration with Moe House & walk away with precious trove of treasures!
Date: 18th Dec 2022
Time: 12pm
Venue: Hobbycon, SICC
Registration Fee: RM20
🏆Prizes featuring:
⭐ 1st Prize: 12x One Piece Booster Packs + RM300 TinyRobot Cash Voucher
⭐ 2nd Prize: 9x One Piece Booster Packs + RM200 TinyRobot Cash Voucher
⭐ 3rd Prize: 8x One Piece Booster Packs + RM100 TinyRobot Cash Voucher
⭐ Consolation Prize (One Piece Booster Pack): 
⭐ 4th: 6 Packs | 5th: 5 Packs | 6th: 4 Packs | 7th & 8th: 2 Packs
First 24 participants will receive RM10 Moe House Cash Voucher.
How to Sign-Up:
You may message us via Facebook Messenger at TinyRobot or Whatsapp us at:
Suria Sabah: 0198270198  |  0109358105
ITCC: 0109358106  |  0109356805
You can pay Registration Fee at TinyRobot's Suria Sabah or ITCC retail store or via TT Bank-In.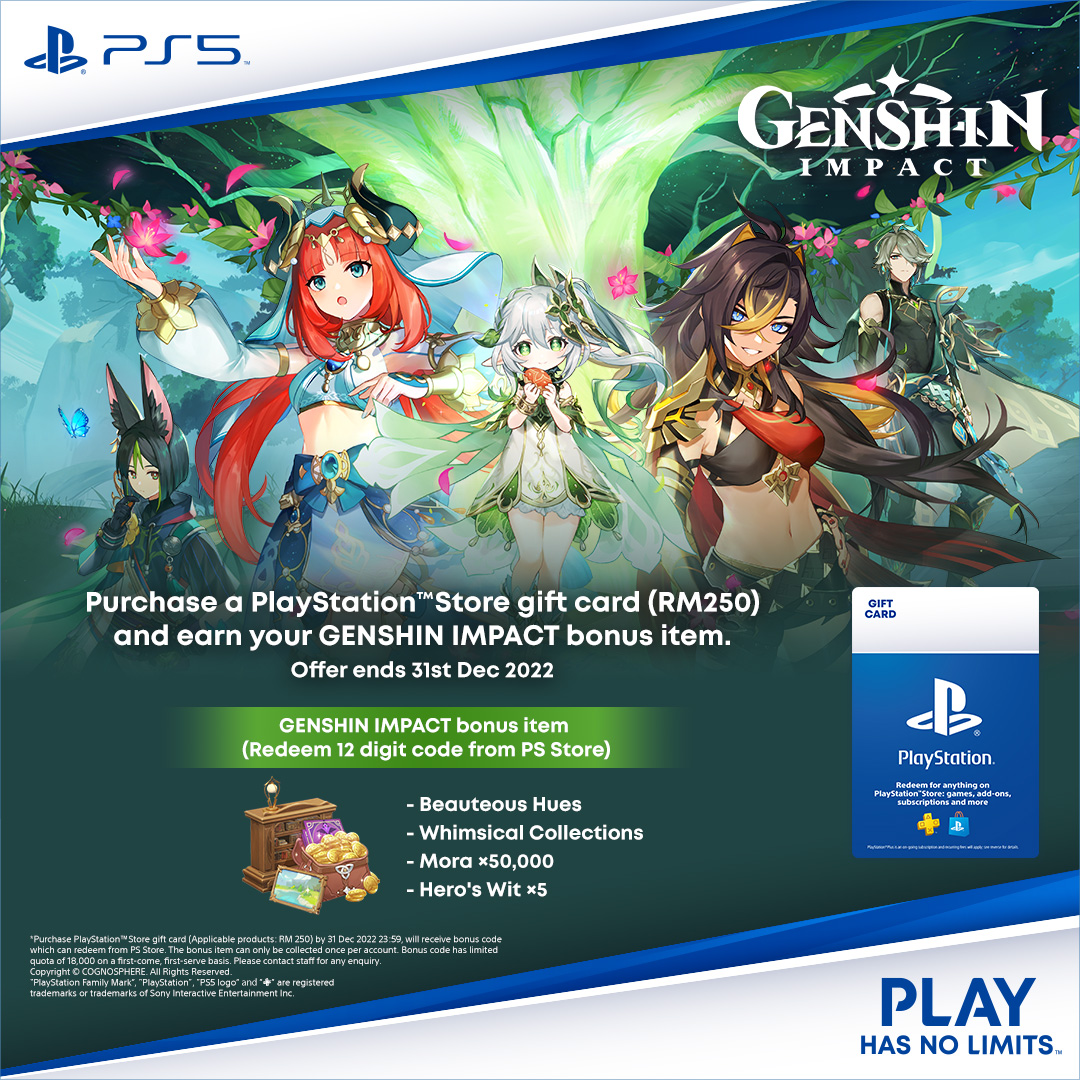 GENSHIN IMPACT EXCLUSIVE IN-GAME BONUS
For a limited time & availability, buy RM250 & above on PlayStation Store Gift Card at TinyRobot Hobbycon Booth & get Exclusive Genshin Impact In-Game Bonus for your adventure in Teyvat.
Genshin Impact Bonus Item:
Beauteous Hues
Whimsical Collections
Mora x 50,000
Hero's Wit x 5
Offer ends on 31st December 2022
Buy "Genesis Crystal" with your PlayStation Store Gift Card.
PlayStation Store Gift Card available at TinyRobot Hobbycon, SICC.
*Terms & Condition apply. While Stock Last.