Pokémon Legends: Arceus Review Roundup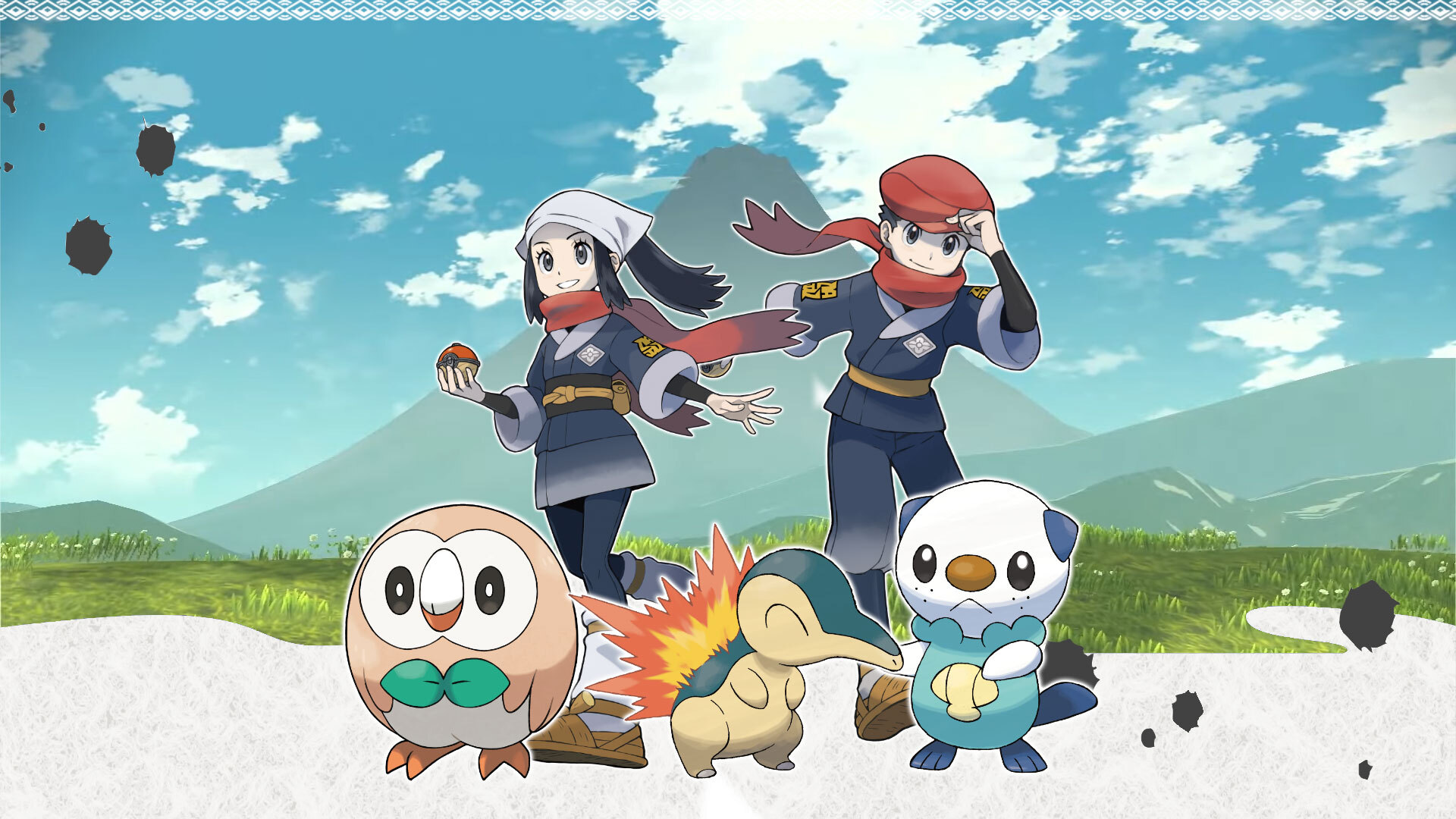 Pokémon Legends: Arceus reviews is now live! Pokémon fans are anxious to know if the most anticipated Pokémon game is any good. Well good news! Pokemon Legends: Arceus is touted by gaming critics a refreshing twist and franchise best entry in years. Let's see what they have to say.
Comicbook
Pokemon Legends: Arceus is easily the strongest Pokemon game made in recent memory and should provide unforgettable memories that rival the first time a player first encountered a favorite Pokemon or conquered their first Pokemon Champion fight. It's a must-buy Pokemon game destined to land on many "top games of the year" lists and should bring countless new and lapsed fans to the franchise.
Rating: 5/5
Video Game Chronicle
Pokémon Legends is the breath of fresh air the series has needed for so long. It may not have been apparent from the trailers, but this is one of the most entertaining, engaging and engrossing games in the entire history of the Pokémon series, and is highly recommended to both long-time fans and complete newcomers.
Rating: 5/5
God is a Geek
To say Pokemon Legends: Arceus is a surprise would be an understatement. It engaged me in a way few games do, so much so that when it was over, I went straight back in, attempting to see everything it had to offer. I honestly wondered if Game Freak had it in the tank to make a game like this. If this is the future of the series, I'll be incredibly happy, because this just might be the best Pokemon game ever made, and frankly, I just want to get back to it and uncover those last few secrets of Hisui.
Rating: 9.5/10
Vooks
I've dragged myself through Pokémon games in recent years, but not with this one. Pokémon Arceus Legends is the future of Pokémon games. It's the game we've all been waiting for for years, with a new and fun way to catch Pokemon, a story that adds to and pulls from Pokemon lore and a region you can genuinely get lost in. Pokemon Legend Arceus is Pokémon, evolved.
Rating: 4.5/5
CGM
Pokémon Legends Arceus is a successful reinvention of what the Pokémon series is capable of. There are still things that Game Freak can improve upon, but if this is what the future of Pokémon holds, I cannot wait to see where we'll journey to next.
Rating: 9/10
Nintendo Life
Pokémon Legends: Arceus feels like the result of Game Freak learning lessons for 25 years, refining the formula, and finally taking the franchise in a new, incredible, exciting direction. With its emphasis on extremely rewarding exploration, addictive catching mechanics, a fine roster of Pokémon and a genuine sense of scale that's unlike anything in the series, Pokémon Legends: Arceus is quite simply one of the greatest Pokémon games ever made.
Rating: 8.9/10
Dexerto
Game Freak uses Hisui's harsh environment to break down the formula that has been so prevalent across eight generations of titles. However, what is most surprising is just how far the developer has gone to implement massive quality of life changes that truly turn the beloved Nintendo series on its head.
Rating: 9/10
Screenrant
The game does an excellent job of pushing boundaries while staying true to what has kept Pokémon popular for over two decades and is an eye-opening glimpse at what Game Freak could do in future games of the series.
Rating: 4.5/5
The Sixth Axis
Pokémon Legends Arceus is a must-play game for fans of the franchise. Not only is it the very best Pokémon game yet, but it elegantly takes the formula and flips it on its head, creating a unique new challenge that fans will love. With the nods to the anime and Pokémon games abound, Arceus feels very much like a love letter from Game Freak.
Rating: 9/10
Game Informer
Pokémon Legends: Arceus charts an exciting new direction for the series, while still maintaining many of the core tenants that made Game Freak's franchise so beloved in the first place.
Rating: 8.75/10
Cog Connected
I wasn't sure what to expect with Arceus, but the surprise was a pleasant one. There aren't any gyms or gym leaders, but I found plenty of tough battles. The graphics are pretty basic, but the character models all look terrific. Even the environments aren't so bad, as long as you're playing in portable mode. I was instantly hooked by the gameplay loop. Everything you do in the field feels so seamless, so smooth. This game makes Pokémon feel a bit dangerous, something I never thought was possible. If you were hoping for a traditional Pokémon experience, you'll be thrown for a loop. Keep an open mind however, and Pokémon Legends: Arceus will be a fantastic time.
Rating: 86/100
Gamespot
Some of the new ideas in Arceus have rough edges, and it's slow to start before you get access to many environments and mounts. This is an awkward first step, and it was a big adjustment for me, a longtime fan of the series, to make. Once Pokemon Legends: Arceus finds its stride, though, it's the most daring and inventive the series has been in years, breaking apart the staid core and creating something new and exciting from its pieces.
Rating: 8/10