Dead Space - (R3)(Eng/Chn)(PS5)(Pre-Order)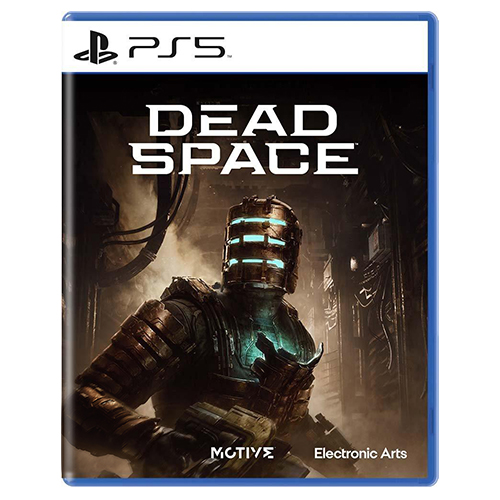 Dead Space - (R3)(Eng/Chn)(PS5)(Pre-Order)
---
* Free shipping delivery to East Malaysia
* Usually ships within 1-3 business days
The sci-fi survival horror classic returns, completely rebuilt from the ground up.
Official Release Date: 27th January 2023. Product arrival in store within 1-3 working days after official release date.
The RM50 stated in the price refers to deposit. Final price is to be confirmed. Upon game pre-order cancellation more than 1 weeks before game release, deposit will be refunded in 7 working days. Deposit is non-refundable if pre-order cancellation is less than 1 week before game release. Pre-ordered games cannot be changed less than 1 week before the game release. Upon game arrival, our customer service personnel will contact you for the remaining balance of the price. Make sure to include valid contact no & email address during checkout process. Customer who pre-ordered their game will have 30 days period to collect their game after it is made available to purchase in store. After 30 days, game pre-ordered is considered cancelled & deposit forfeited.
The sci-fi survival-horror classic Dead Space™ returns, completely rebuilt from the ground up to offer a deeper, more immersive experience. This remake brings jaw-dropping visual fidelity, suspenseful atmospheric audio, and improvements to gameplay while staying faithful to the original game's thrilling vision.
Isaac Clarke is an everyman engineer on a mission to repair a vast mining ship, the USG Ishimura, only to discover something has gone horribly wrong. The ship's crew has been slaughtered and Isaac's beloved partner, Nicole, is lost somewhere on board.
Now alone and armed with only his engineering tools and skills, Isaac races to find Nicole as the nightmarish mystery of what happened aboard the Ishimura unravels around him. Trapped with hostile creatures called Necromorphs, Isaac faces a battle for survival, not only against the escalating terrors of the ship but against his own crumbling sanity.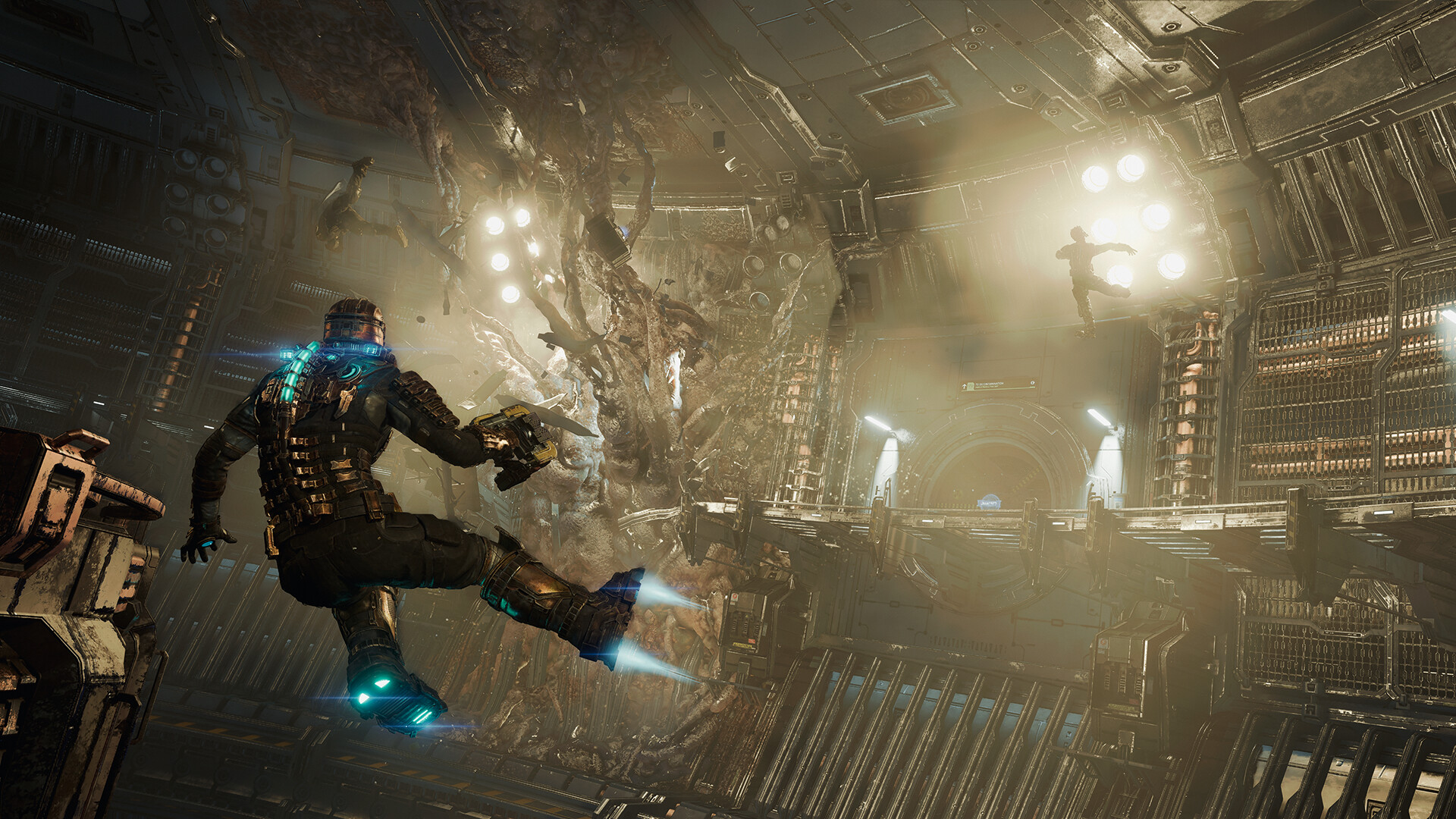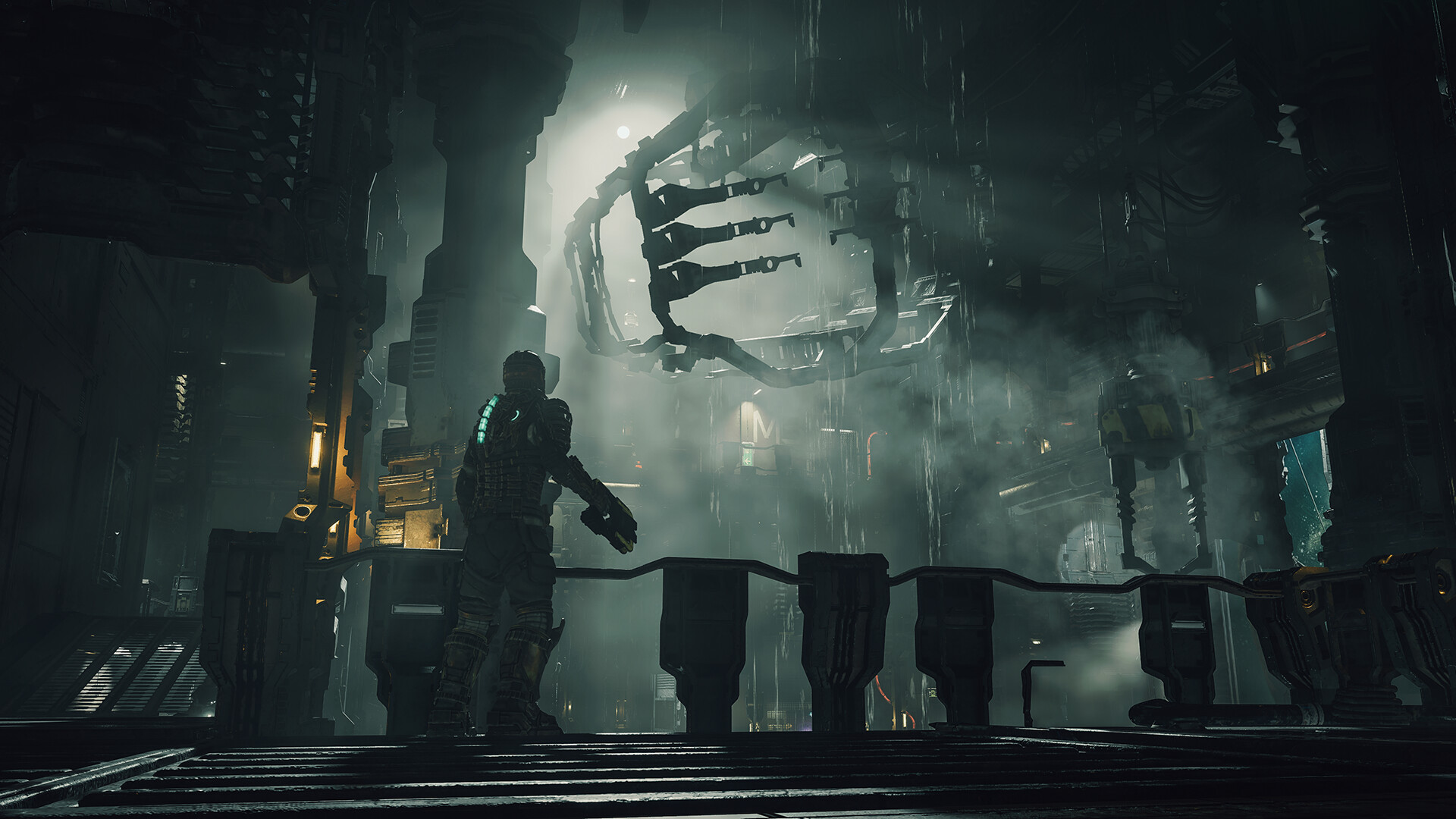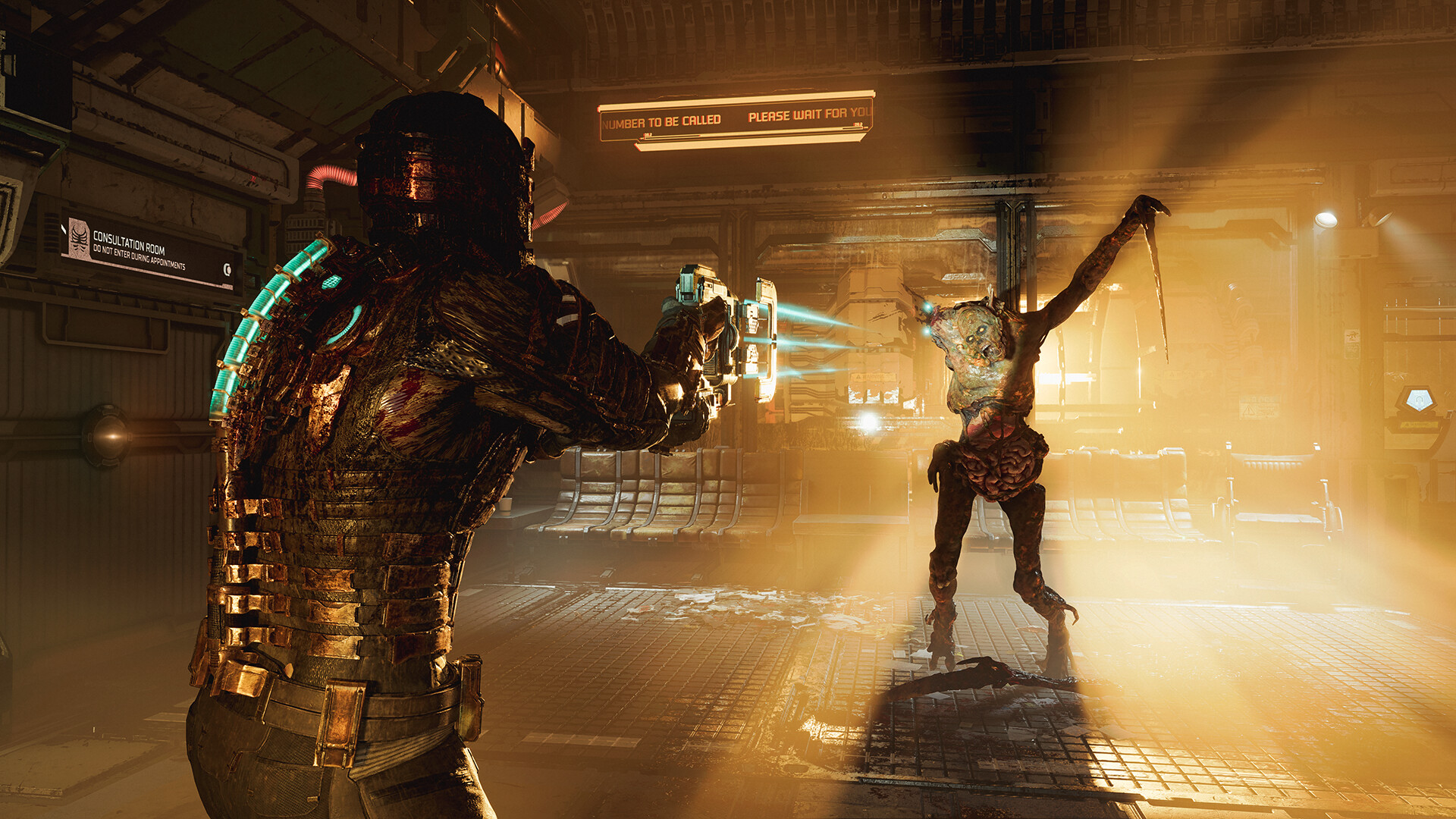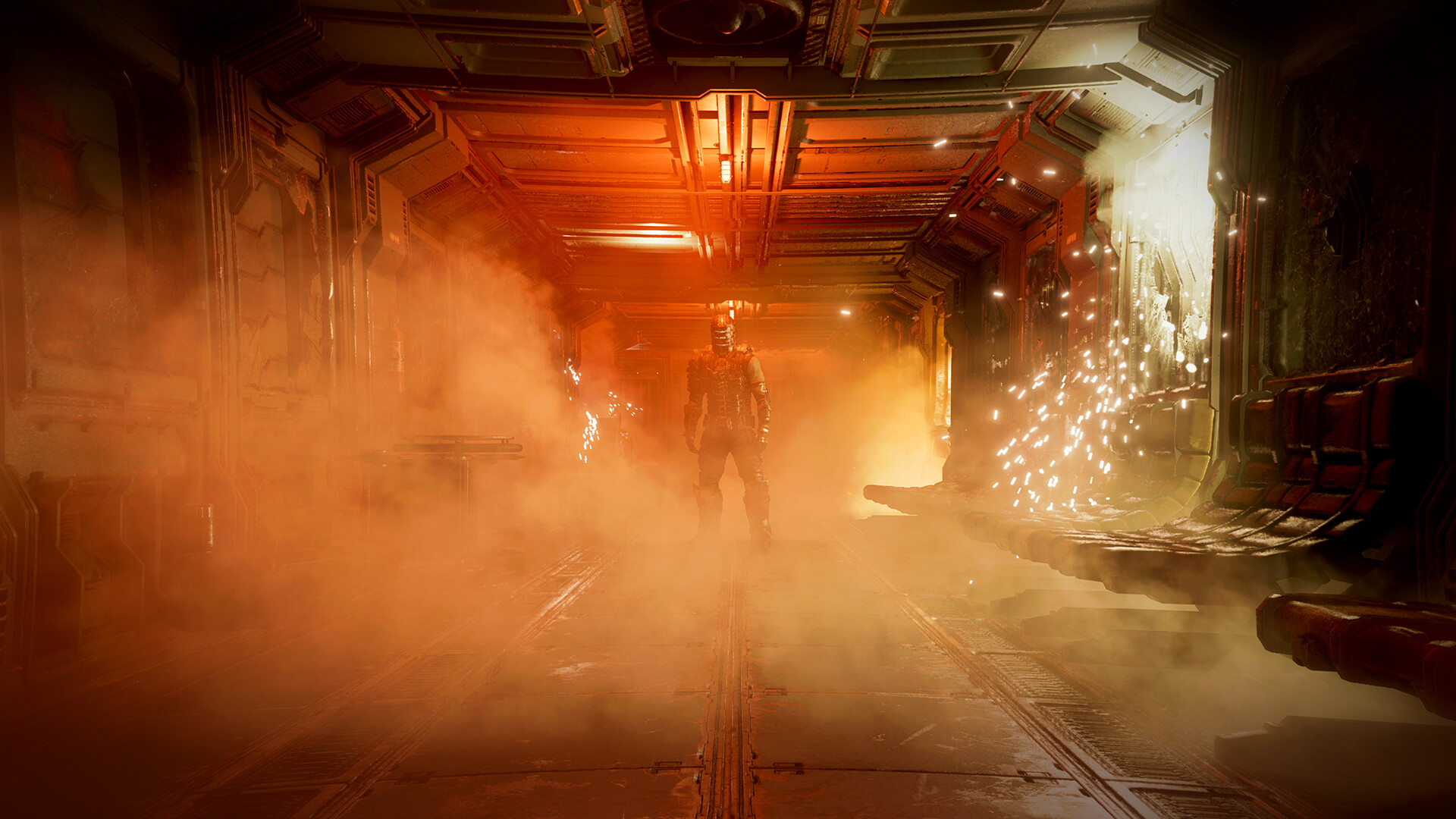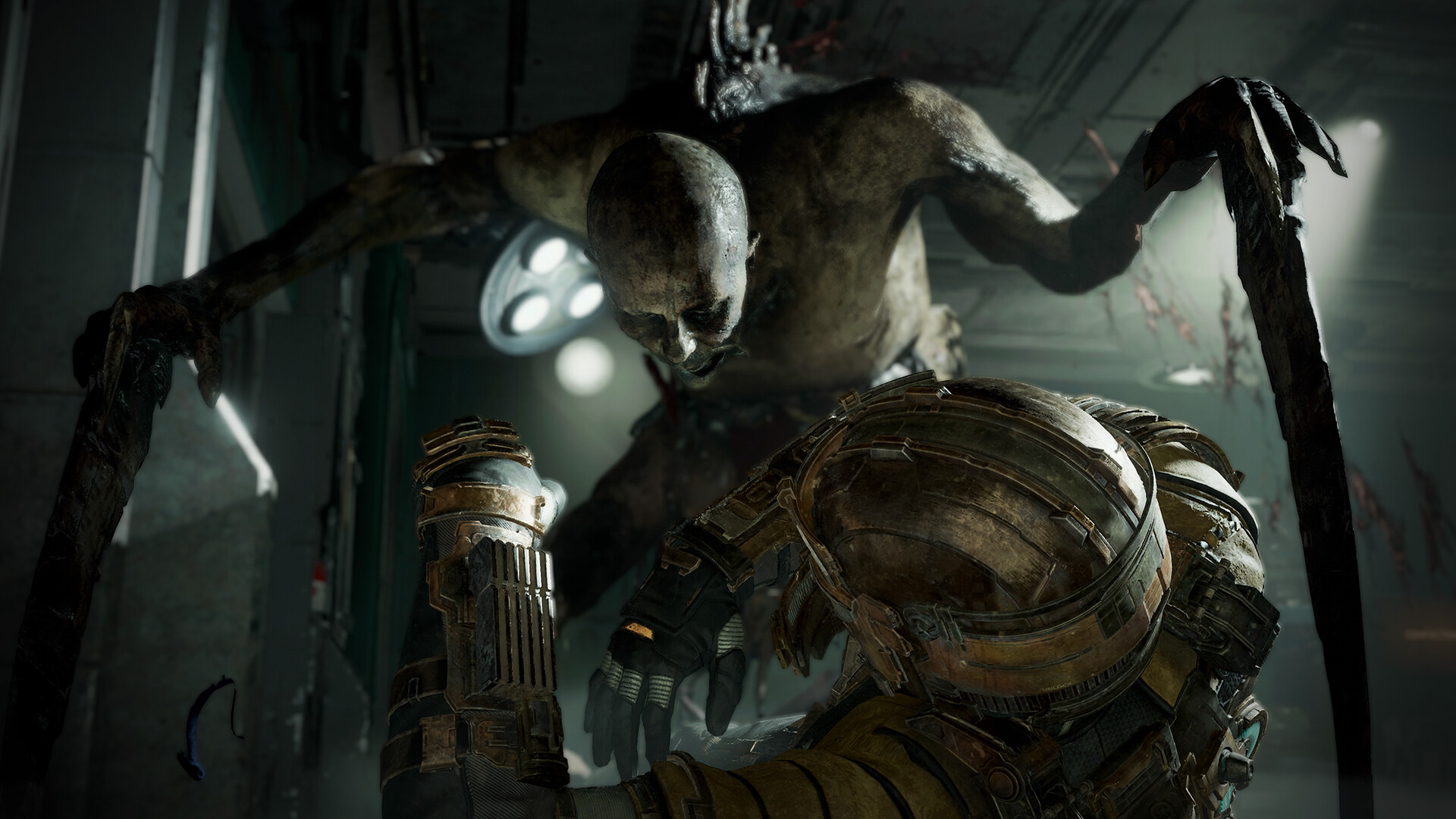 IMMERSE YOURSELF IN NEXT-GEN SCI-FI HORROR
A sci-fi horror classic returns fully rebuilt from the ground up with elevated visual fidelity and 3D atmospheric audio. From the frighteningly detailed rooms and workspaces of a slaughtered crew to the eerie atmospheric sounds of a desolate spaceship, you'll explore a stunning sci-fi setting full of unpredictable and tense moments without interruption.
UNRAVEL THE MYSTERY ABOARD THE USG ISHIMURA
What starts as a routine repair mission for engineer Isaac Clarke and the crew of the USG Kellion quickly turns into a battle for survival as the truth behind the horrors onboard begins to unravel. Following an expanded narrative experience, uncover the dark secrets behind the events aboard the USG Ishimura through the final logs of the ill-fated crew and your encounters with the few survivors that remain.
IMPROVISE TO SURVIVE
Confront the nightmare aboard the USG Ishimura with genre-defining strategic gameplay. Repurpose and upgrade Isaac's engineering tools to creatively defeat enemies with precision.