PlayStation VR2 Coming Early 2023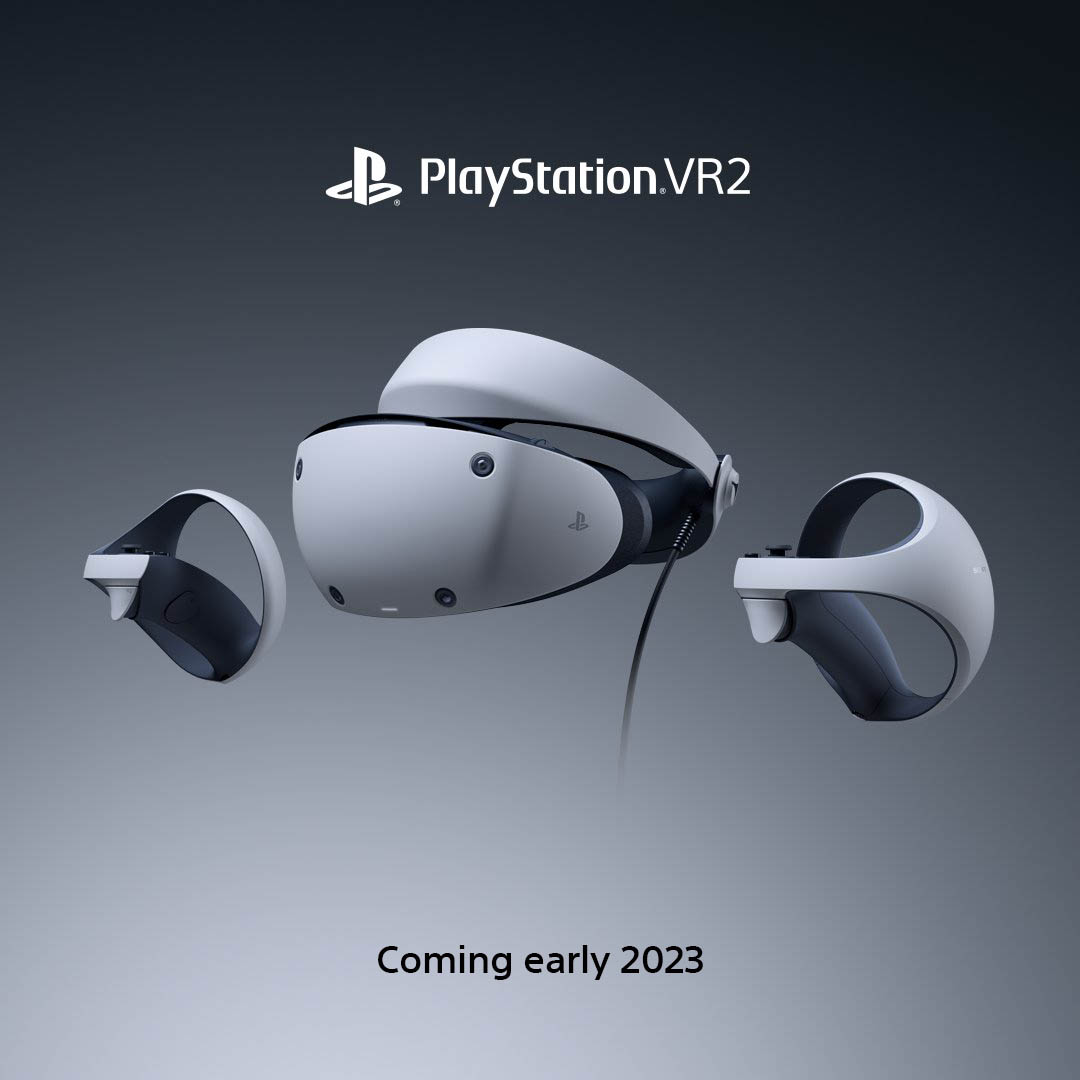 Sony has finally announced that the PlayStation VR2 will be coming soon in early 2023 according to their official social media accounts like Twitter & Instagram.
Sony has been slowly trickling down the details including the games which will be coming to the PlayStation VR2 over the past few months. Now that we know the timeframe when it's going to come next year, we just need to wait for the precise release date, price possibly a hands-on tech demo in the upcoming months.
Here is the recap of the PlayStation VR2 specification:
PlayStation VR2 Specifications
Display method:​ OLED

Panel Resolution:​ 2000 x 2040 per eye

Panel Refresh Rate:​ 90Hz, 120Hz

Lens Separation:​ Adjustable

Field of View​ Approx.: 110 degrees

Sensors​: Motion Sensor: Six-axis motion sensing system (three-axis gyroscope, three-axis accelerometer)​, Attachment Sensor: IR Proximity sensor

Cameras:​ 4 cameras for headset and controller tracking​IR camera for eye tracking per eye

Feedback​: Vibration on headset

Communication​ with PS5: USB Type-C®

Audio​: Input: Built-in microphone, ​Output: Stereo headphone jack
PlayStation VR2 Sense Controller Specifications
Buttons​: [Right]​ PS button, Options button, Action buttons (Circle / Cross), R1 button, R2 button, Right Stick / R3 button, ​[Left]​ PS button, Create button, Action buttons (Triangle / Square), L1 button, L2 button, Left Stick / L3 button

Sensing/ Tracking: Motion Sensor: Six-axis motion sensing system (three-axis gyroscope + three-axis accelerometer), Capacitive Sensor: Finger Touch DetectionIR LED: Position Tracking

Feedback: ​Trigger Effect (on R2/L2 button), Haptic Feedback (by single actuator per unit)

Port: USB Type-C® Port

Communication:​ Bluetooth® Ver5.1​ 

Battery​: Type: Built-in Lithium-ion Rechargeable Battery​
News Source: