The Game Awards 2022 Game Announcements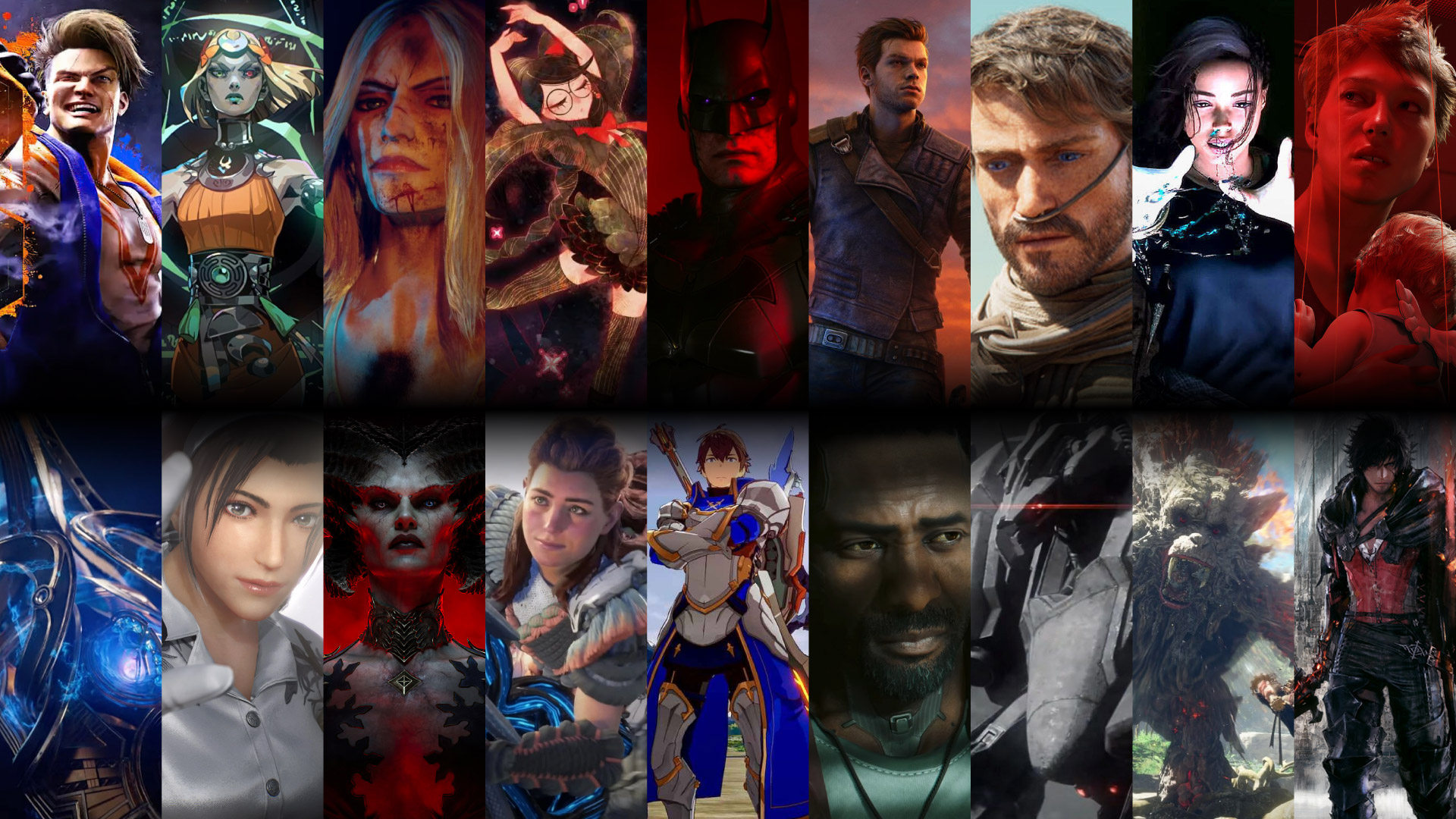 The Game Awards 2022 wrapped up yesterday with the best games of 2022 given prestigious awards in their respective categories. But of course, we are not here for just the awards. The Game Awards 2022 also treated us with showstopping world premiere game announcements.
Here are the highlights:
Street Fighter 6
Synopsis:
Your Moment. Your Fight. Street Fighter 6 hits the streets on June 2, 2023! Watch the trailer featuring more glimpses of World Tour like minigames and Master Assists. Get your first look at gameplay for Dee Jay, Manon, Marisa, and JP.
Hades II
Synopsis:
Meet the Princess of the Underworld in HADES II, the bewitching sequel to our award-winning rogue-like dungeon crawler. Details about Early Access coming in 2023.
Judas
Synopsis:
Judas is a single player, narrative first person shooter developed by Ghost Story Games, a studio led by Ken Levine, Creative Director of System Shock 2, BioShock, and BioShock Infinite.
A disintegrating starship. A desperate escape plan.
You are the mysterious and troubled Judas. Your only hope for survival is to make or break alliances with your worst enemies. Will you work together to fix what you broke – or will you leave it to burn?
FIX WHAT YOU BROKE
Bayonetta Origins
Synopsis:
Turn back the pages of the Umbra Witch's story to learn where it all began. Take control of Cereza and her first demon Cheshire to fend off faeries and solve puzzles when Bayonetta Origins: Cereza and the Lost Demon releases March 17, 2023 only on Nintendo Switch.
Suicide Squad
Synopsis:
Task Force X's newest target? The Dark Knight himself.
Check out the official reveal of Batman in this brand new Suicide Squad Game cinematic. Suicide Squad: Kill the Justice League launches May 26, 2023 on PS5™.
Star Wars Jedi: Survivor
Synopsis:
"As long as we fight, hope survives."
Experience the next chapter of Cal Kestis' journey in STAR WARS Jedi: Survivor™ - launching on March 17, 2023.
Dune: Awakening
Synopsis:
Witness the epic scale of Dune: Awakening, an Open World Survival MMO. Ascend from searching for water and building shelters against storms to controlling the flow of spice in the top echelons of Arrakis.
Forspoken
Synopsis:
Get a deeper look at the devastating effects of the Break, a powerful and mysterious force that corrupts everything it touches, including the inhabitants of Athia and the Tantas, the once benevolent matriarchs who now rule the lands as evil and maddened sorceresses. Then, experience the corruption first-hand in the playable demo, available now for PS5™.
Forspoken releases worldwide on January 24, 2023.
Death Stranding 2 (Working Title)
Synopsis:
Death Stranding 2 (Working Title) for PlayStation®5. A Hideo Kojima Game
Immortals of Aveum
Synopsis:
Immortals of Aveum is a groundbreaking new single-player, first-person magic shooter, created by Ascendant Studios and released by EA Originals, that delivers a visceral, cinematic campaign
Tekken 8
Synopsis:
Father. Son. Mother. This family reunion is going to be explosive.  
TEKKEN 8 is bringing back old grudges to the new generation – Kazuya, Jin, Paul, King, Law, Lars, Jack-8 and…the return of Jun Kazama.
Get ready for the next-gen battle and look forward to a lot more in the next edition of Tekken – old and new.
Diablo IV
Synopsis:
All Hell Breaks Loose 6.6.23. Watch as Inarius, Archangel of The High Heavens, challenges Lilith, Daughter of Hatred.
Horizon Forbidden West: Burning Shores
Synopsis:
Horizon Forbidden West: Burning Shores sees Aloy pursue a sinister threat in the untamed wilds of Los Angeles, now a treacherous volcanic archipelago.
Horizon Forbidden West: Burning Shores is coming to PS5 on 19 April 2023.
BLUE PROTOCOL
Synopsis:
Prepare to battle for your future. The world is on the brink of destruction. You'll need to rely on friends and strangers to help you rediscover the hero you are. In this action-packed combat MMO it's up to you to win back the future.
Cyberpunk 2077: Phantom Liberty
Synopsis:
Introducing Idris Elba as Solomon Reed, an FIA Agent for the New United States of America. Team up and take on an impossible mission of espionage & survival.
Get ready for Phantom Liberty – a spy-thriller expansion for Cyberpunk 2077 set in an all new district of Night City. Coming 2023.
Armored Core VI Fires of Rubicon
Synopsis:
From the legendary minds at FROMSOFTWARE, the ARMORED CORE series blazes a brand-new trail in ARMORED CORE VI FIRES OF RUBICON. Coming 2023.
WILD HEARTS
Synopsis:
Developed by Omega Force, the Japanese studio behind the DYNASTY WARRIORS franchise and in partnership with EA Originals, WILD HEARTS takes you on an epic adventure set in a fantasy world inspired by feudal Japan. 
The hunt begins February 17, 2023.
Final Fantasy XVI
Synopsis:
The flames of vengeance burn bright and beckon with ambitious hunger. Awaken the Eikons, but will you dominate them or will they dominate you?